To make your kitchen life more accessible and organized, you need to buy and arrange every important kitchen item in your cupboard. Kitchen items come with trendy, sleek, and exciting styles to make your cooking journey easy. Still, you are not supposed to buy every tool for your kitchen because a few basic tools are enough to cook delicious meals—just like a pro.
If you want to save the cost of home-cooked meals, you need to figure out advanced tiers of kitchen tools.
We have created a list of kitchen essentials to start with for your favor. This list explains the essential cooking utensils perfect for chefs and novice cooks.
Let's the go-ahead and explore them!
List Of Ten Tools That Every Chef Needs To Buy
Below is the list of ten kitchen essentials: cookware, utensils, tools, gadgets, dishes, etc. These are the all-time favorite and most helpful yet cost-effective tools!
1: Non-Stick Frying Pan – Cookware
Eggs and pancakes are part of almost every breakfast; to cook these items, you require a nonstick pan as a nonstick pan doesn't let eggs stick with it.
Nonstick frying pans are super-versatile for sauteing vegetables, searing meats, and making sauces. Stainless steel frying pans and aluminum nonstick frying pans are great. You can buy a two-piece set that lets you cook two things simultaneously in two different-sized pans.
Here are various advantages and health benefits of nonstick cookware:
By using less oil, it can cook a super-delicious meal
Prevents scratches
Easy to clean and wash
Perfectly complement the modern kitchen
Distributes heat evenly and saves fuel
Makes cooking easier
2: Knives: Utensils
If you are going to cook food, a knife is an essential tool used for cutting and chopping the food. A good knife can save 90% of food prep time, so you should buy an excellent knife, use it carefully, and place it safely. A knife's sharpness, size, and style matter a lot – chef knives are best to save money and space. 
However, buying a paring knife and serrated knife are excellent choices as they are used to cut the food in different styles and serve different purposes.
Serrated knives help you slice down tomatoes and bread with comfort. Paring knives are best for smaller and more delicate jobs.

3: Stock Pot: Cookware
For bigger stews, soups, and pasta batches, you should have a 12-quart stockpot around. Its base facilitates evenly heating the food.
A large and deep pot is often used to make soup, stock, chili, stew, boiled noodles, corn, pasta, vegetables, and seafood. 
You can buy different sized and typed stockpots; commonly, they are available in stainless steel, and the size ranges from 8 quarts to 36 quarts. You can use these stock pots for both home use and commercial use.
The stockpot is slightly different from the saucepan because it holds different construction styles and sizes.
The most significant difference between a saucepan and a stockpot is the size and the construction. Saucepans will have long handles and a smaller helper handle on the other side. Stockpots will have two small helper handles, as they are too big for one large handle.
4: Sheet Pans: Cookware
Baking trays or sheet pans are flat rectangular metal pans used in an oven. These sheet pans help perform multiple tasks that include baking meats, roasting vegetables, baking cooking, and toasting nuts. 
A sheet pan is the quickest and easiest way to cook food faster and tastier. 
You can even make family dinners only in one sheet pan. From risotto to the Mediterranean to roasted vegetable salads to chicken, delectable cakes can be cooked in sheet pans.
In addition to it, you can also bake pastries, bread rolls, pizzas, and flat products (sheet cakes, cookies, Swiss rolls, etc.).
The pan conducts heat to cook relatively quickly, whether you want to cook a meal or a full meat meal. If you are not willing to steam your food but are looking for a crisped and baked one, a sheet pan is a perfect option.
5: Glass Baking Dish: Cookware
Glass baking dishes are fantastic for baking like enchiladas and casseroles because glass baking dishes are microwave-safe. It is an 8-inch size that can fit into a microwave. When you want to pre-cook vegetables quickly (regardless of what matter you want to use), you can use a glass baking dish. It is the best alternative when all your ovens and stoves are occupied. 
Glass baking dishes come with massive benefits – the baked food will not take on the pan's taste because the glass is a non-reactive material.
The glass retains heat better than metal pans, so another benefit is that glass baking dishes keep the food hotter for longer.
6: Cutting Board: Kitchen Gadget
A grippy cutting board protects your fingers when you are preparing your work. 
To avoid cross-contamination and to cut various kinds of ingredients, you will require different sized and typed cutting boards, such as a set of plastic cutting boards. For full disinfecting, you can wash plastic cutting boards in the dishwasher. 
Cutting boards come in various options; besides plastic cutting boards, you can also buy rubber and wooden cutting boards that make cutting far more convenient. No matter what, stone and glass are the safest and most hygienic cutting board surfaces.
Typically, cutting boards are durable, reliable, and easy to maintain; they add style and beauty to your kitchen and working space.
A cutting board provides your knife a surface to work and keeps the food and the countertop safe.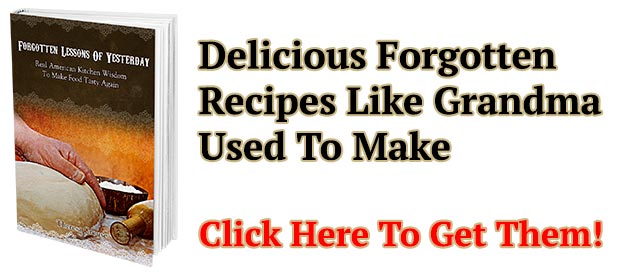 7: Measuring Spoons: Utensils
It is valuable to get some sets of measuring spoons if you need precise measurements. Like small spoons, these measuring spoons can scoop dried herbs and spices. 
You can purchase the size according to the available space in your kitchen. Many slim and smart spoons can easily fit in a spice jar; hence, you don't need to misplace or lose your measuring spoons. 
Measuring spoons can make your measurements easy and exact; eventually, it becomes easier to achieve the perfect recipe balance. 
These accessories help the chef have a clear understanding of the required volume for ingredients and can even facilitate improvisation in recipes when required.
8: Salad Spinner: Kitchen Tool
A colander is enough for drying lettuce, but a salad spinner is more efficient. Salad dressings take a tough time adhering to wet lettuce, and people feel difficulty while handling soggy tacos and sandwiches. 
A salad spinner is an excellent solution to all problems that hit at the time of salad making because it gets rid of water only in a few seconds and then saves that water on paper towels. 
If you want to dry fresh herbs, you can also use a salad spinner for this purpose. Remember – you will need another colander if your primary colander is already in use!
9: Prep Bowls In Every Size: Dish
Every kitchen requires prep bowls to help you assemble all your ingredients. A lot of space will be saved if you buy a collapsible prep bowl. It provides you the convenience of covers to seal off ingredients that are not adequately ready for cooking yet. You can use glass prep bowls as serving dishes too!
For small tasks like whisking, a 3-quart bowl is excellent; however, if you want to perform heavier tasks just like whipping up cakes and cookies, a 5-quart bowl is the most appropriate size. A big 8-quart bowl is excellent for making coleslaw, potato salad, and stuffing.
10: Can Opener: Kitchen Gadget
Openers are perfect if you want to open your canned vegetables and beans rapidly.
Do not forget to buy this tool when you are in the market as they can facilitate quick cooking. Besides opening canned beans, you can also open curry paste, coconut milk, fruits, crushed tomatoes, etc with the can openers.
Due to technological advancement, apart from the physical, electric can openers are also available in the market. Electric can openers put less stress on your arms, hands, and wrists. 
Old designed openers are tough to turn, and chances are they will cause you strain; electric can openers make it easy to deal with heavy cans. The new style openers can practically perform all your work, so the physical effort required on your part is reduced to a minimum. The force provided by an electric opener prevents overworking strain and injury.
At the time of kitchen remodeling, you can mount the can opener under the cabinet as it will save your kitchen space and prevent counter cluttering.
The Bottom Line
Innovative cooking requires the right tools; instead of picking up every kitchen device, you can buy the most basic one to make your life more manageable, fast, and tireless.
This blog post includes ten tools to help you cook anything without spending a heavy amount on rarely used gadgets to fill the necessary cupboard space.
So it is time to buy these functional cooking tools or install them during a kitchen remodel and transform your cooking style.